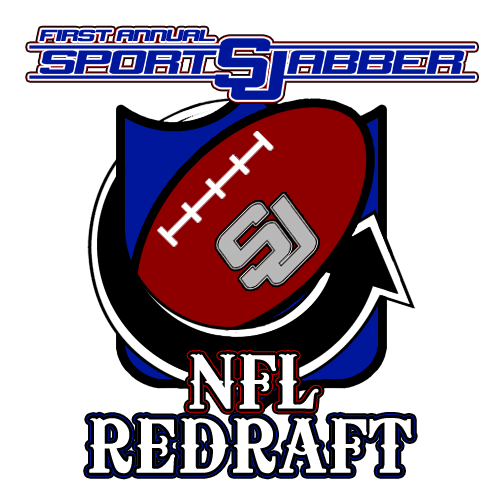 32 Teams means 32 General Managers needed for Sports Jabber NFL ReDraft.
If interested, please "PM" me with your 1st Team and 2nd Team Option.
Quote:
Sign Up Sheet:

1. gmf1369 New York Jets
2. Mike New England Patriots
3. G-Men New York Giants
4. GSOM St. Louis Rams
5. Leon Cleveland Browns
6. Jerry-theohiostateguy Detroit Lions
7. Ray-Ray Dallas Cowboys
8. Matt Green Bay Packers
9. Milla4Prez66 Tampa Bay Buccaneers
10. rip_city Philadelphia Eagles
11. Lee New Orleans Saints
12. Reg Washington Redskins
13.